Our Services (4C)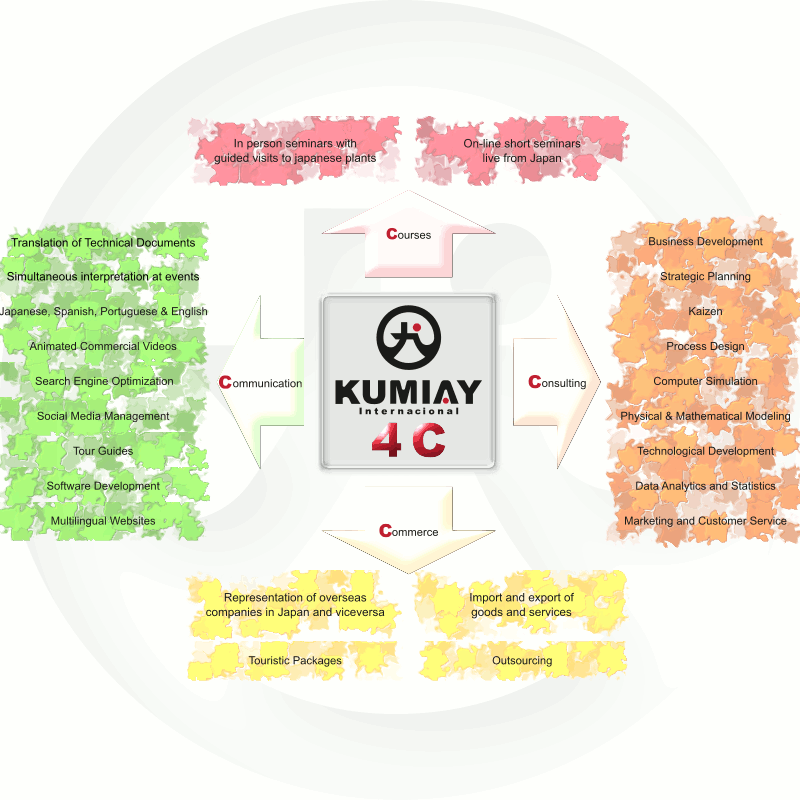 KUMIAY Internacional services consist of the areas described by the "4 C's":
Consulting

Courses

Comerce

Comunication

In detail:

Consulting

Consulting on business opportunities (in Japan, Latin America and abroad).
Design and development of procedures and processes.
Development of Physical, Mathematical and Computational Models for the solution of industrial and business problems (production, quality, design, research, development and innovation).
Six Sigma, Decision Making, Statistical Quality Control and Statistical Data Analysis (Big Data).
Project development and Feasibility Studies (innovation and technological development).
Lean Manufacturing.
Marketing, Sales and Customer Service.
Strategic Planning, Innovation and leadership.
Development of business or commercial alliances with Japanese, Hispanic or other international companies.
Social and cultural development.

Courses

"Workshop: understanding the success of the Japanese business culture": Seminars on Japanese strategies and methodologies for foreign companies. The workshop includes practices and visits to Japanese manufacturing companies (Toyota, Nissan, Asahi, Mitsubishi, Mazda, Sony, Sapporo, etc., depending on availability).
Workshop on stress-free and friendly working environments to increase the productivity of Japanese companies based on the Hispanic and Latin American philosophy for a happy culture (in plant or virtual).
Short virtual seminars (1.5 – 2 Hours) done by means of a simultaneous videoconference directly from Japan ("5S + 1", "Kaizen and its integration", "Mathematical methods for Industry", among others…).

Commercialization

Goods and Services (Exporting and Importing), from the Americas to Japan or vice-versa.
Touristic Packages Sales (from Japan to the Americas or vice-versa).

Professional Services Outsourcing (software, design, etc.)
Representation of companies from Japan, the Americas or abroad in Tourism Fairs, Business Meetings, Conferences or other varied events.

Communication

Translation of official and business documents (between Japanese, English and Spanish).
Translation of technical documents (between Japanese, English and Spanish).
Interpretation for business meetings, conferences and events.
Tourist guides (Japanese, English or Spanish).
Design and administration of pages in social networks (Facebook, Twitter, etc.) and marketing campaigns in these networks.
Web Page Design and Development, Search Engine Optimization, Adwords Management, Social Media Management.
Preproduction and production of commercial and explanatory videos (2D or 3D animated, filming, music and sound).

Software engineering.
Operations Process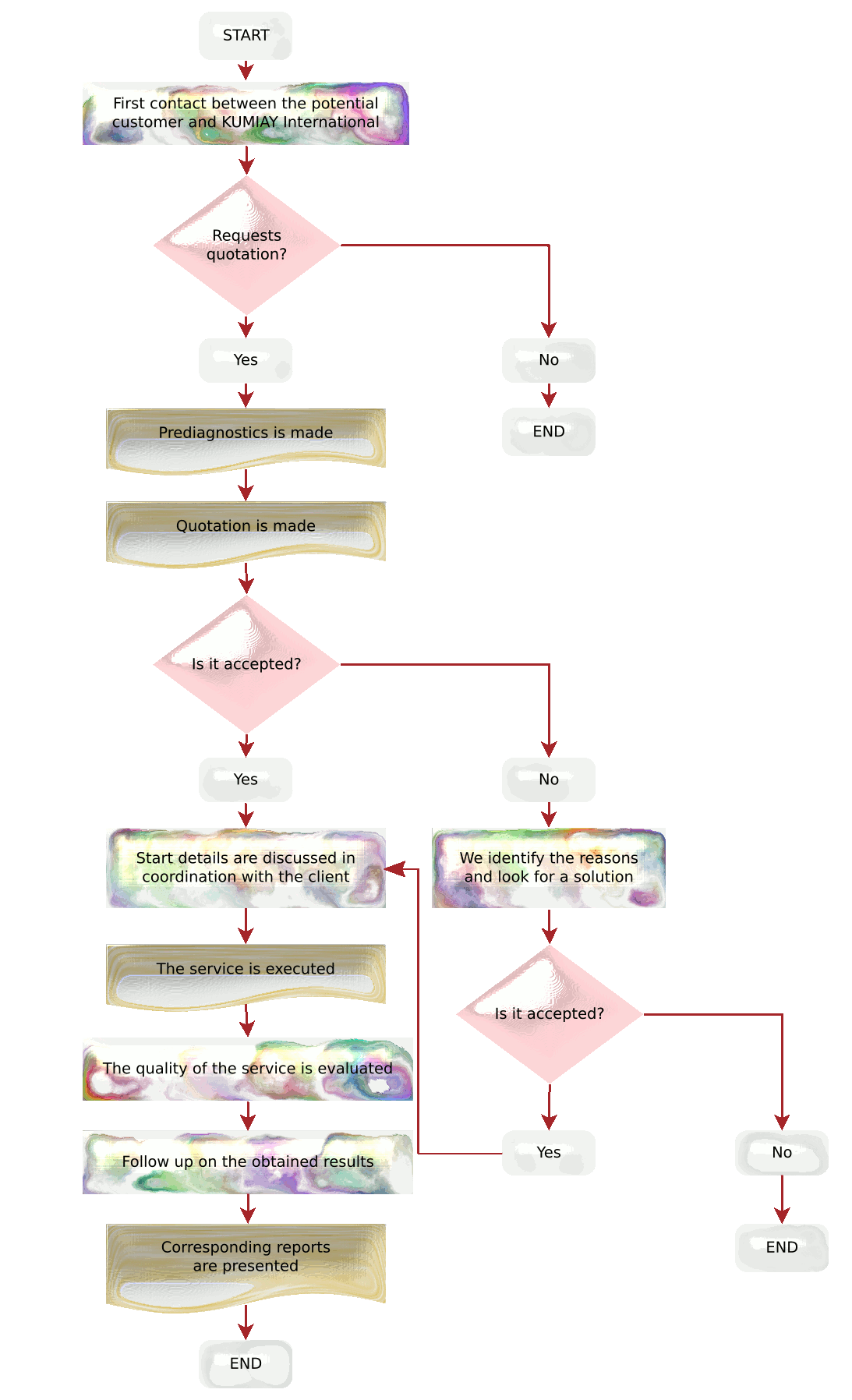 Last modified: Thursday, 27 September 2018, 12:49 AM